Wedding Day Timeline Tips
Here at Simply Swing, we do like a good schedule and, as entertainers, we have observed many a wedding timeline.  Organising a wedding can seem a daunting process but we're here to tell you that it's much simpler than you think if you follow a formula.  For example, say you're having a wedding day with a 1 am finish time.   Getting married as late as possible (say 3 pm or later) would give you ample time to celebrate.  Having a 12 noon wedding with a 1 am finish would be an extremely long day – with so much time to plan, there would inevitably be long gaps somewhere in the proceedings and guests may even leave early.
If you're struggling to put together your schedule and don't know how long to factor in for each element of your day then don't worry, you are not alone.  Wedding day timings are quite simple to gauge and we want to share with you our rough guide of how long to allow for each part of your big day.
The Wedding Ceremony
As a general guide, the following timings are the norm for Ceremonies.
Non-Religious Ceremony – 30 minutes.
Civil Wedding / Partnership – 30 minutes.
Roman Catholic Wedding – 40 – 90 minutes (with full Mass)
Church Of England Wedding – 25 – 40 minutes
Jewish Wedding – 20-30 minutes
Tip … Guests will arrive and be seated 20-30 minutes before the Ceremony begins.  This is a good time to consider having some live music such as a pianist to 'break the ice'.
Drinks Reception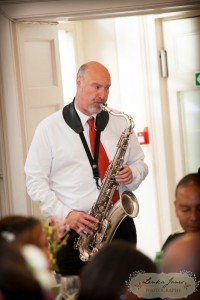 We'd allow 1 ½ to 2 hours for your drinks reception as this will give your photographer plenty of time for your group and portrait shots.  This is the perfect time to have a solo pianist, a jazz band or saxophonist to play whilst you mingle with your guests and enjoy your canapés and champagne.
Seating Your Guests
Allow up to 30 minutes for guests to move from the drinks reception to the location of your Wedding Breakfast.  You may be having a formal receiving line to welcome your guests into the dining room.  This may add a little extra time but should be kept short and sweet.
Tip … Consider hiring a Toast Master if you are planning a formal receiving line as he will ensure that you don't get into long conversations with your guests and that things move along swiftly.
Wedding Breakfast
We'd allow 1 ½ to 2 hours for the Wedding Breakfast.  It's always a good idea to chat this aspect of the day through with your caterers are they will know exactly how long your planned menu will take to serve.  Again, this is the perfect time to have a pianist or solo singer to play dinner music which will add ambience and be a beautiful backdrop to conversation.
Speeches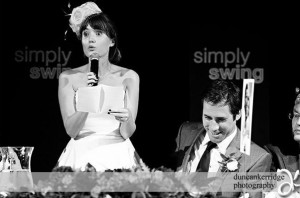 Allow about 40 minutes for your speeches, with each speaker allocated up to 10 minutes. Allow for any extra speeches – you may even find the Bride would like to make one!
Comfort Break
This is an often overlooked aspect of your day.  Straight after your meal ends, the caterers will need to clear the tables of crockery, cutlery and glasses etc and sometimes actually remove tables, roll back carpet and lay a dance floor.  This can take up to an hour.  Your guests will also welcome stretching their legs after a hearty meal.  This is quite often the first time during the day that the guests will be free to roam, without being required to be somewhere!  It's also the perfect time for the band to set up, thus not costing you unnecessary early set up fees.
Evening Reception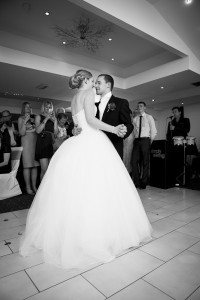 We generally work with the formula that the evening reception will start approximately 6 hours after the Ceremony.  Of course, this depends on several factors but you can double check your timings by working backwards.  If you are planning on an 11.30 pm finish time for the whole day, you may want to end the music at 11 pm, allowing for farewells, this will bring you day to the perfect close.  Therefore, your live band should be booked from 8 pm – 11 pm.
Tip … If you've asked your evening guests to arrive at 7 pm, chances are they'll start drifting in between 7 pm and 7.30 pm.  Therefore, plan your cake cutting and first dance for between 7.30 pm and 8 pm to be sure that all your guests are present.  (See our helpful guide on ideas for your first dance).
Evening Buffet
We'd aim for the evening buffet to be served around 1 ½ to 2 hours after your evening guests have arrived.
Tip … Organise the band's break for when the buffet is served. Guests won't dance when they're eating!
Each and every wedding is unique and timings will inevitably vary but we have found the schedule below, based on a 2 pm Ceremony, to be quite accurate.
Wedding Ceremony 2 pm
Reception Drinks & Photos 2.30 pm – 4 pm
Wedding Breakfast 4.30 pm – 6.30 pm (including speeches)
Comfort Break 6.30 pm – 7.30 pm
Evening Guests Arrival Time 7 pm
Background Music (iPod) played from 7.30 pm
Band Start Time 8 pm – 11 pm
Evening Buffet Served 9 pm
Background Music (iPod) played until 11.30 pm
We hope this information has been useful and thank you for your interest in our wedding band. We are based in Surrey and perform at weddings across the UK.  We offer a true mix of bespoke vintage swing to keep all your guests entertained.  We'd be happy to discuss your timings through with you or chat about our different wedding band options.
Most importantly, remember to have fun!  It's your big day and yours alone to choose how you wish to celebrate it!